Saloonboat IV
add to favorites
€ 185 per hour
Salonboot IV is a fine electric saloon boat which can accommodate up to 10 people and has been sailing 100% emission-free since 1996. The canal boat has Italian influences from historic Venice so the width is just slightly wider than the other boats. So you and your guests always have plenty of room to move in and enjoy in various places on the boat from one another or the view.

Salonboot IV also has a lovely back deck where you can sit on in nice weather and enjoy the trip. When something you can lower again still enjoy the canals in the heated interior.
Inquire about the sailing arrangements and plan a fun trip on this unique boat cruise!

[tnc-pdf-viewer-image download="false" print="false" fullscreen="true" share="false" logo="false" find="false" rotate="false" handtool="false" doc_prop="false" toggle_menu="true" file="https://boattripsamsterdam.com/wp-content/uploads/2018/12/Foodbook-2018-websitenew1.pdf"]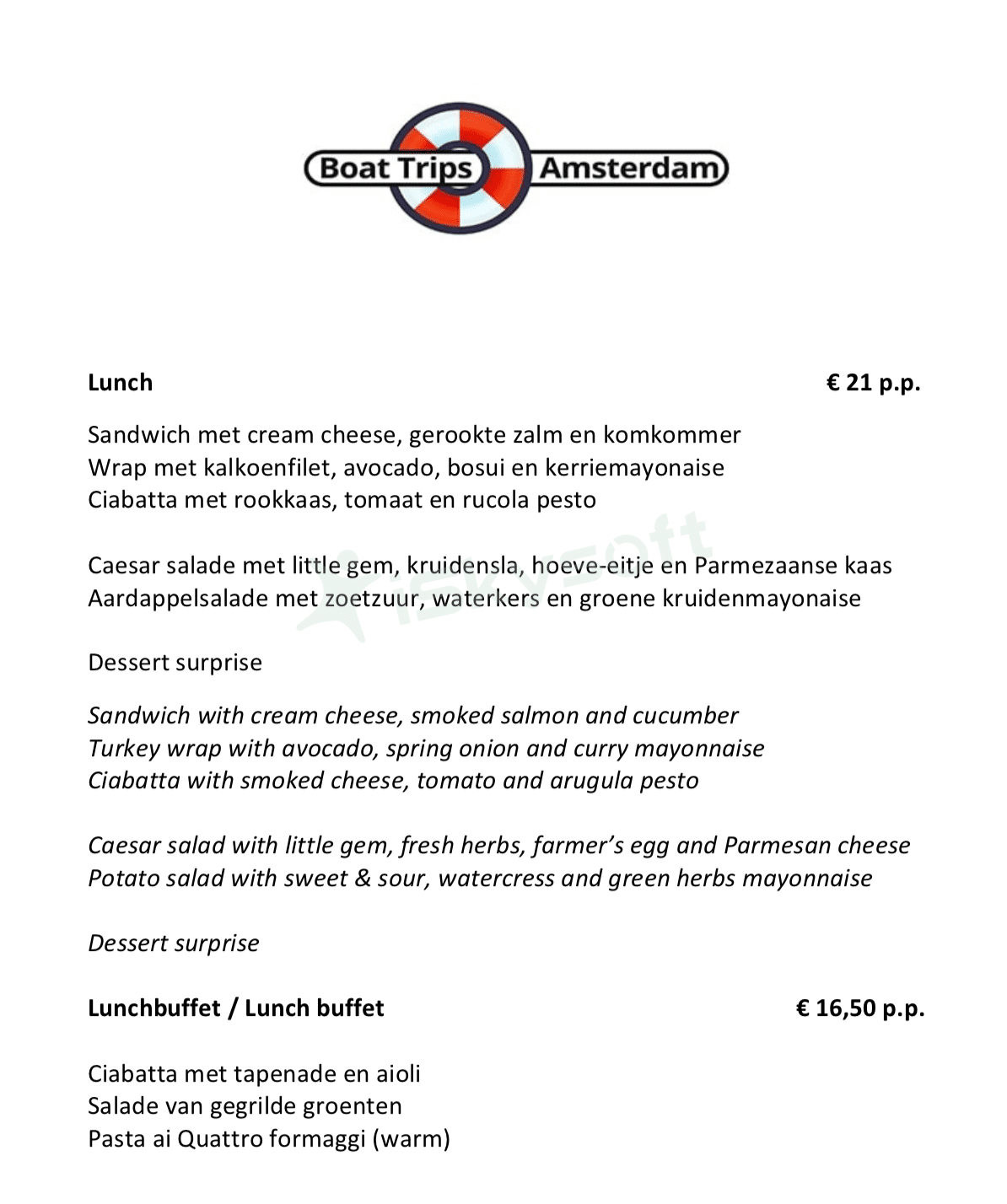 [/tnc-pdf-viewer-image]
[tnc-pdf-viewer-image download="false" print="false" fullscreen="true" share="false" logo="false" find="false" rotate="false" handtool="false" doc_prop="false" toggle_menu="true" file="https://boattripsamsterdam.com/wp-content/uploads/2018/12/Saloonboat-I-Champagne-Menu-final.pdf"]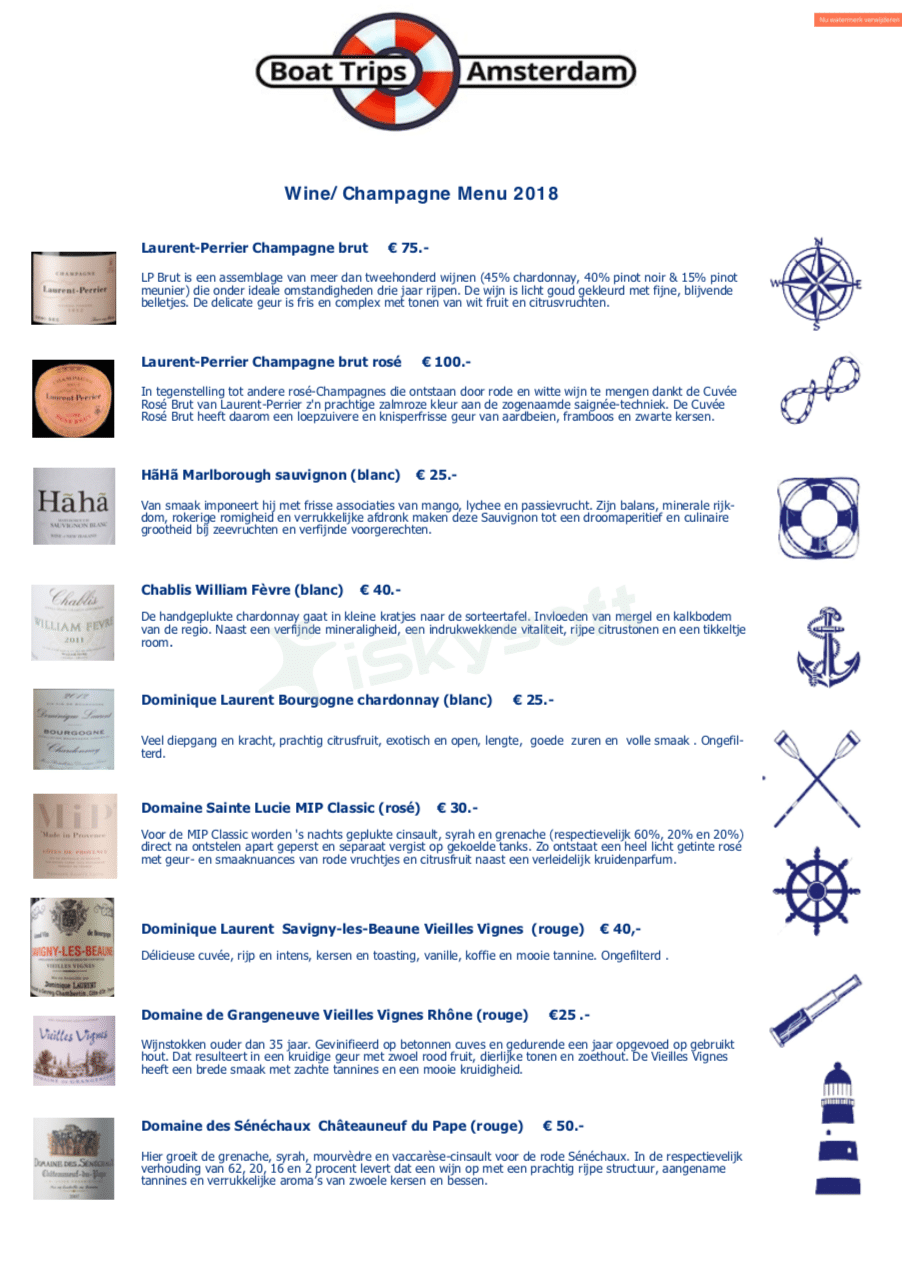 [/tnc-pdf-viewer-image]
heating
champagne / wine tasting
open roof
open sides
outdoor space
catering
220 volt outlets
captain
drink cruise
lunch / dinner
catering / buffet
electric driven
background music
Boat Id : 18517
Max: 10 Guests