How does the booking proces work?
As a company, we believe in transparency and clarity as our core values in doing our business daily. We understand that trust is the most important aspect in every day life so we decided to show you exactly how we work in our daily routine.
Step 1: How to make a reservation? After finding your perfect private boat, you can fill out the Booking Inquiry form in the right sidebar.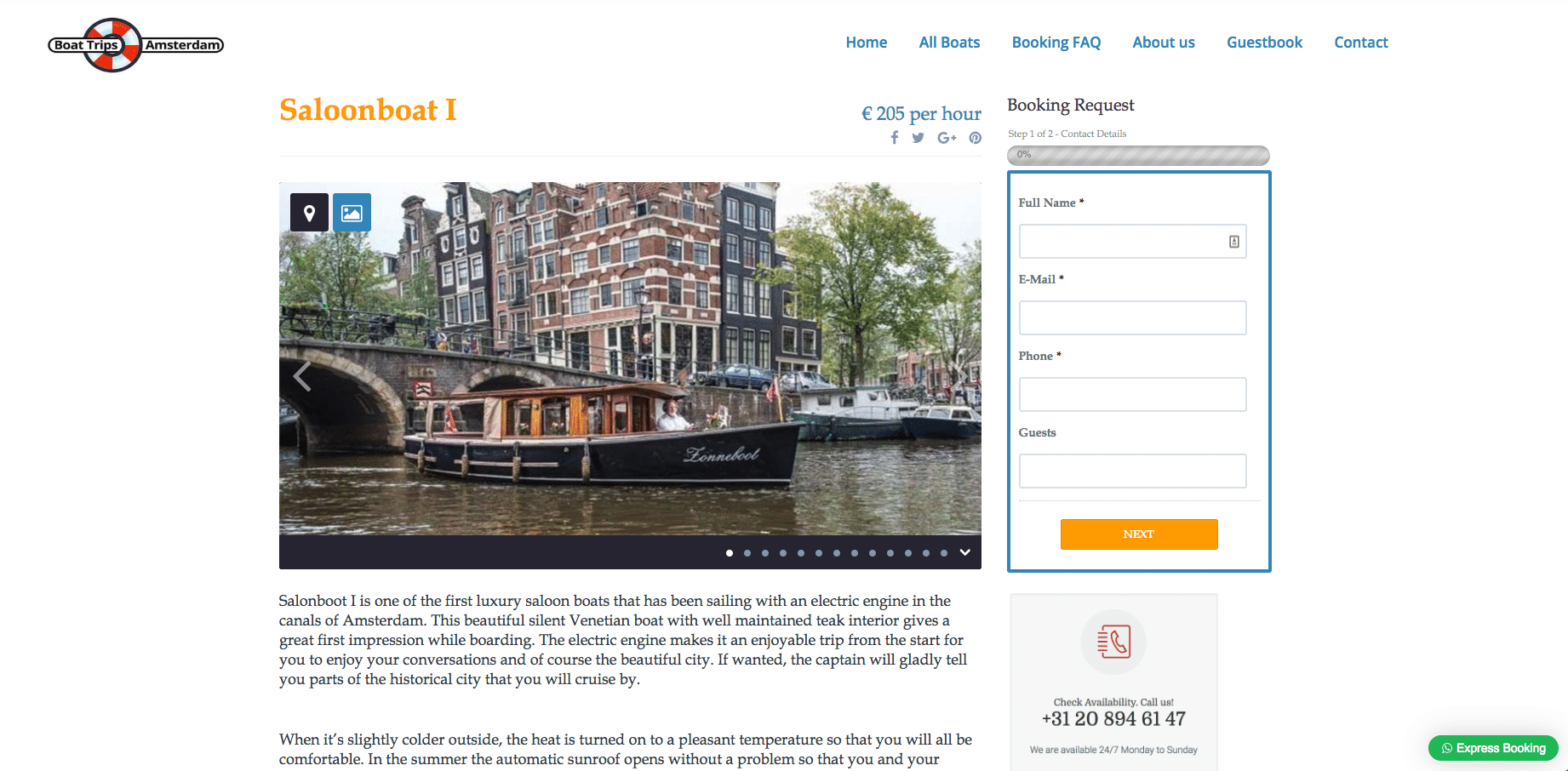 Step 2: Summary/Thank you Page - After completing the form, the site takes you to a summary/thank you page to review your inquiry.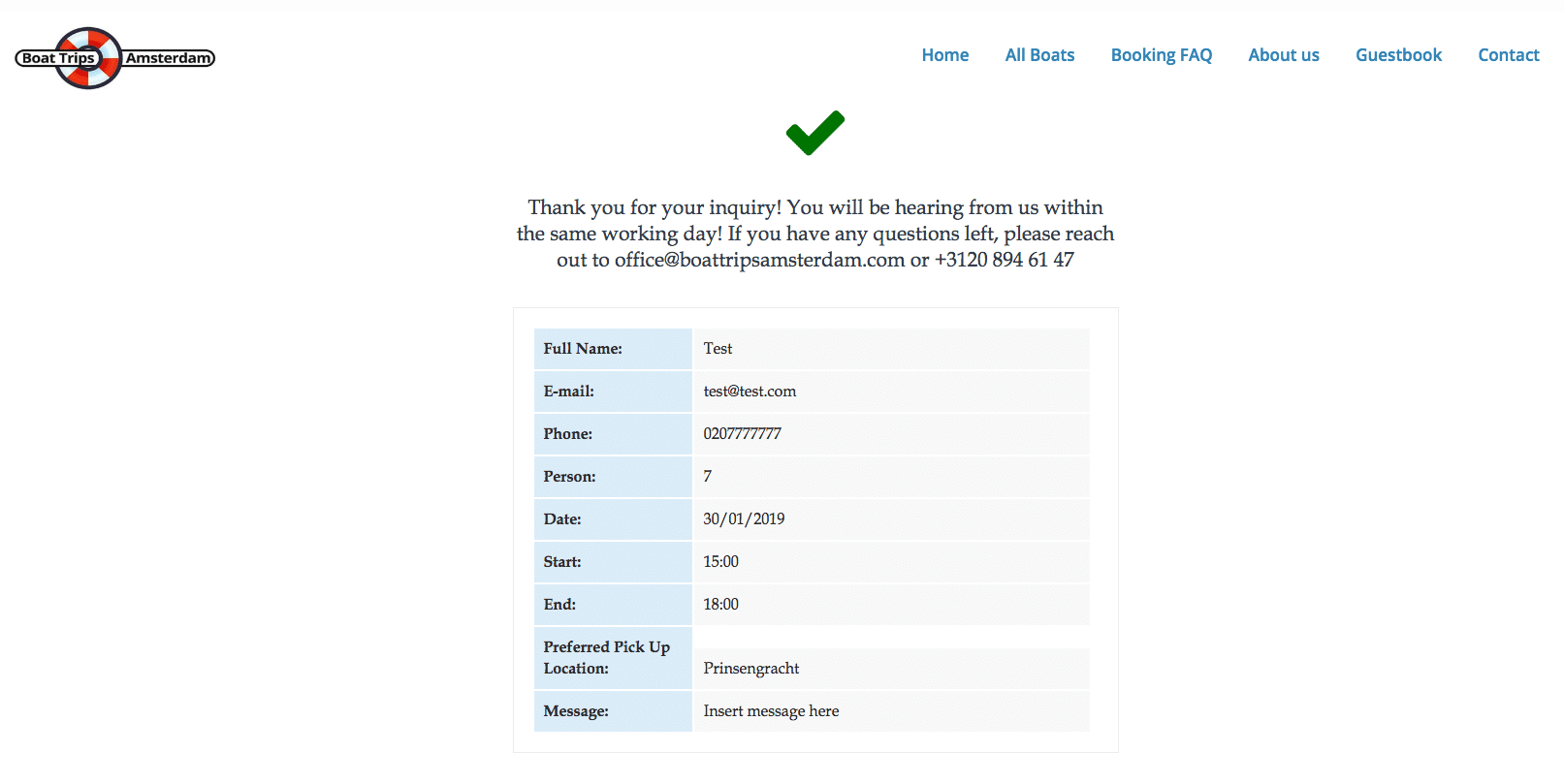 Step 3: Contact - After the initial validation of your inquiry - The captain of the boat will contact you through email with a customized offer and share you all his contact details. You pay zero reservation costs with us or commission meaning you'll always have the lowest price guarantee!
Note* In case you're short in time, we can do all the work for you! Just let us know in the Whatsapp Chat or through mail: office@boattripsamsterdam.com what you're looking for and we'll get right to it!