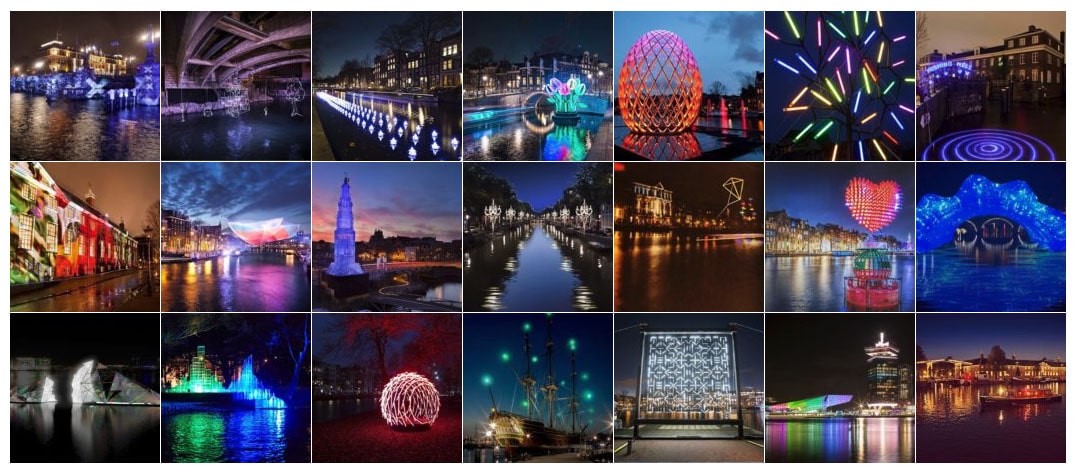 Amsterdam Light Festival: The 8th Edition from 29th of November till 20th of January 2020

For our seventh edition, artists from home and abroad take you on a journey along 30 light artworks specially created for Amsterdam. The 53-day exhibition revolves around the theme 'The Medium is the Message', the famous statement by the Canadian scientist Marshall McLuhan. The role of light in conveying a message and the city of Amsterdam as a medium for telling stories are central to this edition.
30 artworks and installations
The idea behind McLuhan's statement was simple: the medium with which we send a message is more important than the message itself. What role does light play as a medium or as a message? More than 600 artists from around the world have looked into this issue and submitted their concept. Ultimately, 30 artworks were selected that will light up the historic city centre of Amsterdam during the festival..

For 53 days, the exhibition can be admired by boat, by bike, or on foot. If you would like to make a boat trip during the Amsterdam Light Festival then we'll cater you with the best possible option!


Luxurious Boat Tours
Guaranteed Satisfaction
Fast Communication
Bespoke Services